Gravity: HUSKYLENS – An Easy-to-use AI Machine Vision Sensor | HUSKYLENS-哈士奇 AI 辨識鏡頭 | 視覺感測器
HuskyLens is an easy-to-use AI machine vision sensor. It is equipped with multiple functions, such as face recognition, object tracking, object recognition, line tracking, color recognition, and tag(QR code) recognition.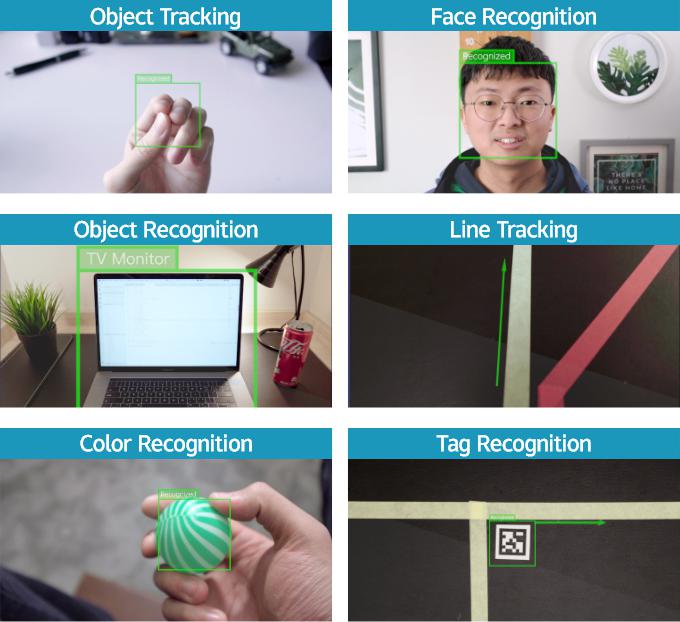 Through the UART / I2C port, HuskyLens can connect popular main control boards like Arduino, micro:bit, Raspberry Pi and LattePanda to help you make very creative projects without playing with complex algorithms.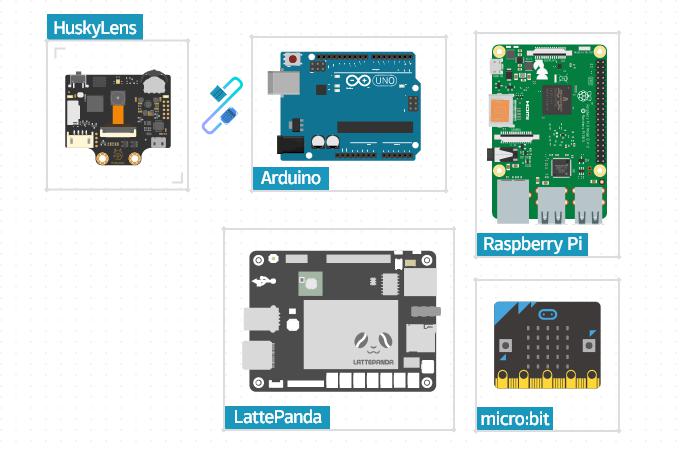 《SPECIFICATION》
Processor: Kendryte K210
Image Sensor: OV2640 (2.0Megapixel Camera)
Supply Voltage: 3.3~5.0V
Current Consumption (TYP): 320mA@3.3V, 230mA@5.0V (face recognition mode; 80% backlight brightness; fill light off)
Connection Interface: UART, I2C
Display: 2.0-inch IPS screen with 320*240 resolution
Built-in Algorithms: Face Recognition, Object Tracking, Object Recognition, Line Tracking, Color Recognition, Tag Recognition
Dimension: 52mm * 44.5mm / 2.05 x 1.75inch
《SHIPPING LIST》
HuskyLens Mainboard x1
M3 Screws x6
M3 Nuts x6
Small Mounting Bracket x1
Heightening Bracket x1
Gravity 4-Pin Sensor Cable x1
《DOCUMENTS》